Dramatic coastlines, quaint seaside towns, a blend of cultures and wonderful countryside adorn the Atlantic Provinces of New Brunswick, Newfoundland & Labrador, Nova Scotia and Prince Edward Island. Picture-perfect lighthouses, impressive whale watching, wide-open spaces, the world's highest tides in the Bay of Fundy and sensational seafood dining await you.
Canada's most eastern province celebrates European and First Nations histories amidst a diverse landscape of coastlines, mountains and ancient forests. This excellent introduction to Newfoundland and Labrador begins and ends on the island in the modern gateway city of St. John's – a city in dynamic contrast to the colonial ports and fishing villages along the Great Northern Peninsula. Journeying along the coastlines of Labrador display some of the most rugged and raw meetings of ocean and shore in Canada, perfectly complemented by visits to the immaculate Great Northern Peninsula, Gros Morne National Park and the incredible experience of seeing icebergs and whales up close. This itinerary is ideal to be enjoyed either as a casual, stop-and-visit package, or as a base to incorporate signature hikes and other outdoor adventures.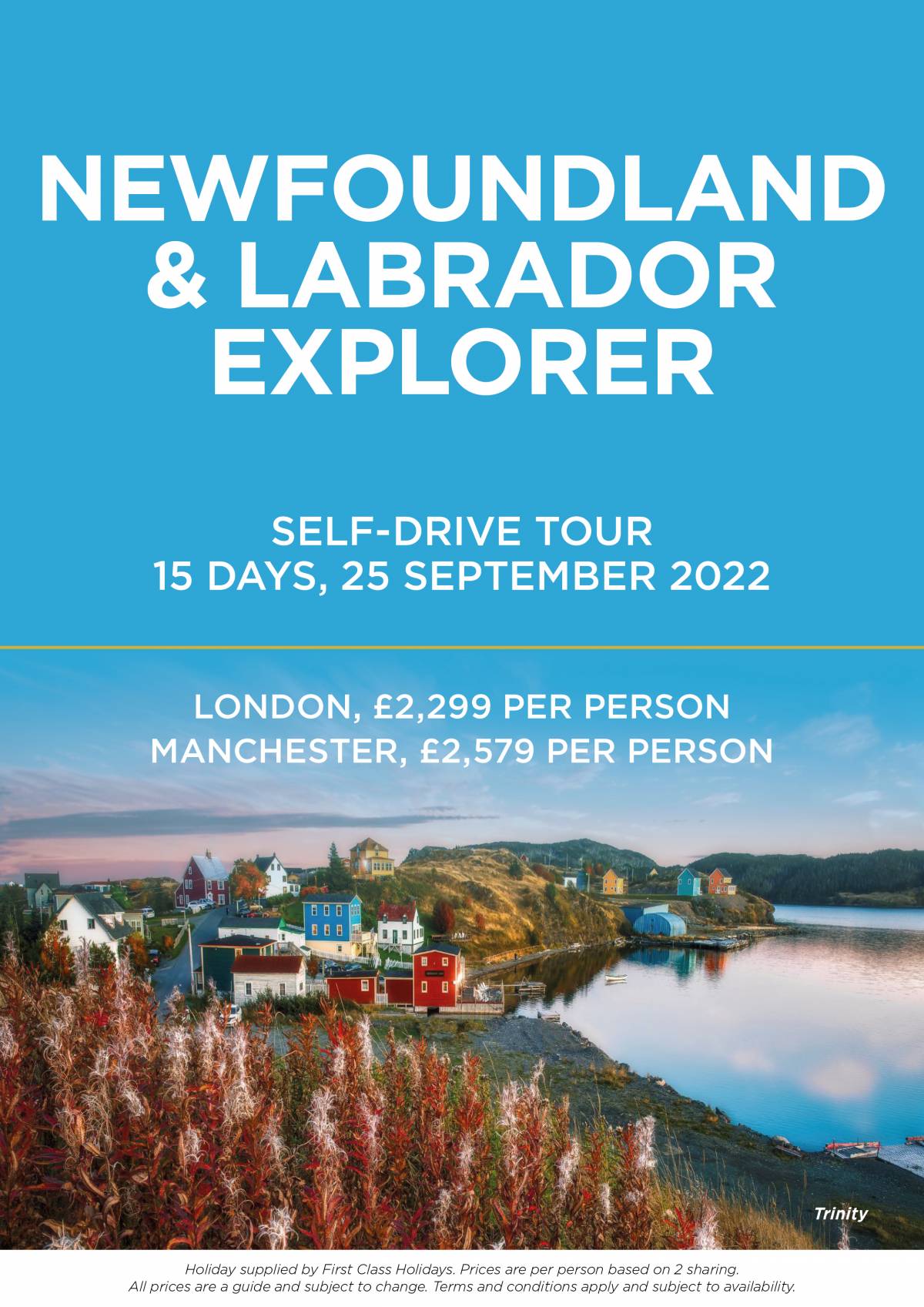 Your holiday will include:
• 14 day Intermediate car hire including zero excess, 2nd driver fee and GPS. Collect car in St John's
• 2 nights in St John's, Newfoundland and Labrador's capital • 2 nights in Trinity • 2 nights in Twillingate including iceberg and whale watch cruise • 1 night in Rocky Harbour, passing Gros Morne National Park • 2 nights in L'Anse Au Clair, on the northern edge of Newfoundland  • 2 nights in St Anthony including Blanc Sablon return ferry in St Barbe • 1 night in Cow Head, home to the white sands of Shallow Bay Beach • 1 night in Gander, a small riverside city
Other dates are available but will differ in cost.
Contact us today to arrange your perfect itinerary!