Wow…  January has got off to a really busy start for the holiday booking season.
We have taken some lovely enquiries for family holidays to Europe, with October half term dates being requested most often.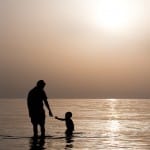 For those who are lucky not to be tied to school holidays, several of our clients are still looking to get away within the next few months to warmer climates.
The Caribbean and Maldives are high on many agendas but the we are finding that availability is very limited, particularly for March.  We have managed to book a wonderful itinerary twinning a cruise on Star Clipper with some relaxation time in Antigua for one client… wish you were going???
Mauritius and the Middle East are also seeing continued growth, especially as there are some really great deals about.  Mauritius is a great destination for honeymooners and families alike with properties to suit most requirements.
We have had some lovely honeymoon itinerary requests from holidays in the Pacific Islands to a fortnight in beautiful Sardinia, but the Far East is proving to be the best value for money, especially with some fabulous airfare offers currently on sale.
Wherever you plan to travel in 2015, please get in touch.  We simply love creating personalised worldwide holiday itineraries to wonderful destinations, where treasured memories are mostly assured!