With its dribbling, bacteria-filled saliva, forked tongue and coat of sagging, leathery skin, the Komodo Dragon cuts a mean figure amid the savannah grasslands and spiny scrub of its native habitat. Komodo, whose National Park was established in 1980 to protect the Komodo dragon, is only one of five remote islands where this Jurassic-looking monster, a species of giant monitor lizard, survives in the wild (the others are all close by).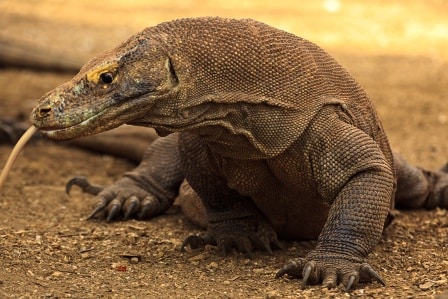 Dry and hilly, with a fringe of deserted coves and turquoise sea, its beauty stands in glaring contrast to the ugliness of its most famous resident, which grows to a whopping 3 metres and tips the scales at 130kg. In order to ensure your safety while observing the dragons, expert guides and rangers will accompany you throughout your safari. Most trips leave from the small harbour town of Labuan Bajo, 22 nautical miles away on the neighbouring island of Flores; they usually last two days, with a night spent on Komodo in basic accommodation provided by the national park.
When you've had your fill of reptile action, head into the interior for a spot of exotic bird-watching (the place is an ornithologist's dream); hike up Gunung Ada for an amazing view of the surrounding archipelago; or grab your snorkel for a close encounter with the island's teeming marine life, which is also home to more than 1,000 species of tropical fish, coral and rare marine mammals.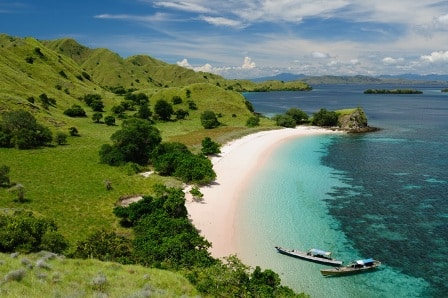 Combine this trip, with visits to three other exotic Indonesian islands to see endangered orang-utans, proboscis monkeys and elephants, as well as the chance to explore colonial Dutch ports, the ancient ruins of Java, and some time to relax on the beach in Bali.