As Joanna Lumley's new TV series begins this week on ITV, we have teamed up with TransIndus, one of our specialist suppliers, who help us create some tantalizing itineraries to this fabulous destination.
In this series, we see her return to the country of her birth for a deeply personal journey around this vibrant and unique country.
She travels the length and breadth of the country, for an immersive and extraordinary exploration of its diverse landscapes, varying cultural traditions and incomparable spirit.  Along the way, she meets an eclectic mix of people and discovers how independence has shaped India into the constantly evolving and endlessly  fascinating country it is today.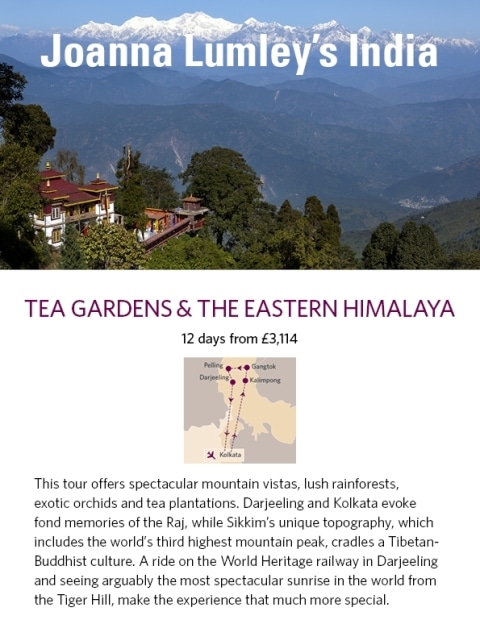 In the first episode, Joanna will travel from the south of India to the foothills of the Himilayas, taking in the sights and sounds of Madurai, Calcutta, the Western Ghats and Hyderbad along the way.
If you are tempted by any of the destinations featured in the new series or, indeed, by any of our enticing itinerary samples, please get in touch and let us create your very own passage through India.