Indian Wildlife – In Search of 'The Big Three Cats'
Beat those mid-winter blues with a wildlife holiday of a lifetime in India.
Few experiences compare with seeing a big cat in the wild. No matter how many times you may have enjoyed sumptuous close-ups on TV of tigers prowling the bleached maidans of central India, or leopards lounging on granite kopjes in Rajasthan, the first time you set eyes on one yourself is sure to rank among life's most magical moments. A glimpse of a large predator stirs something primordial inside us. In an instant, the landscape switches on and becomes alive. The raw power and grace of the creature is manifest in a way no camera can fully capture.
Wild tigers, leopards and – to the surprise of many – Asiatic lions can all be seen in India's national parks. The so-called 'Big Three' cat species remain critically endangered, but in a handful of key sanctuaries survive in sufficiently high numbers to ensure that sightings are almost guaranteed.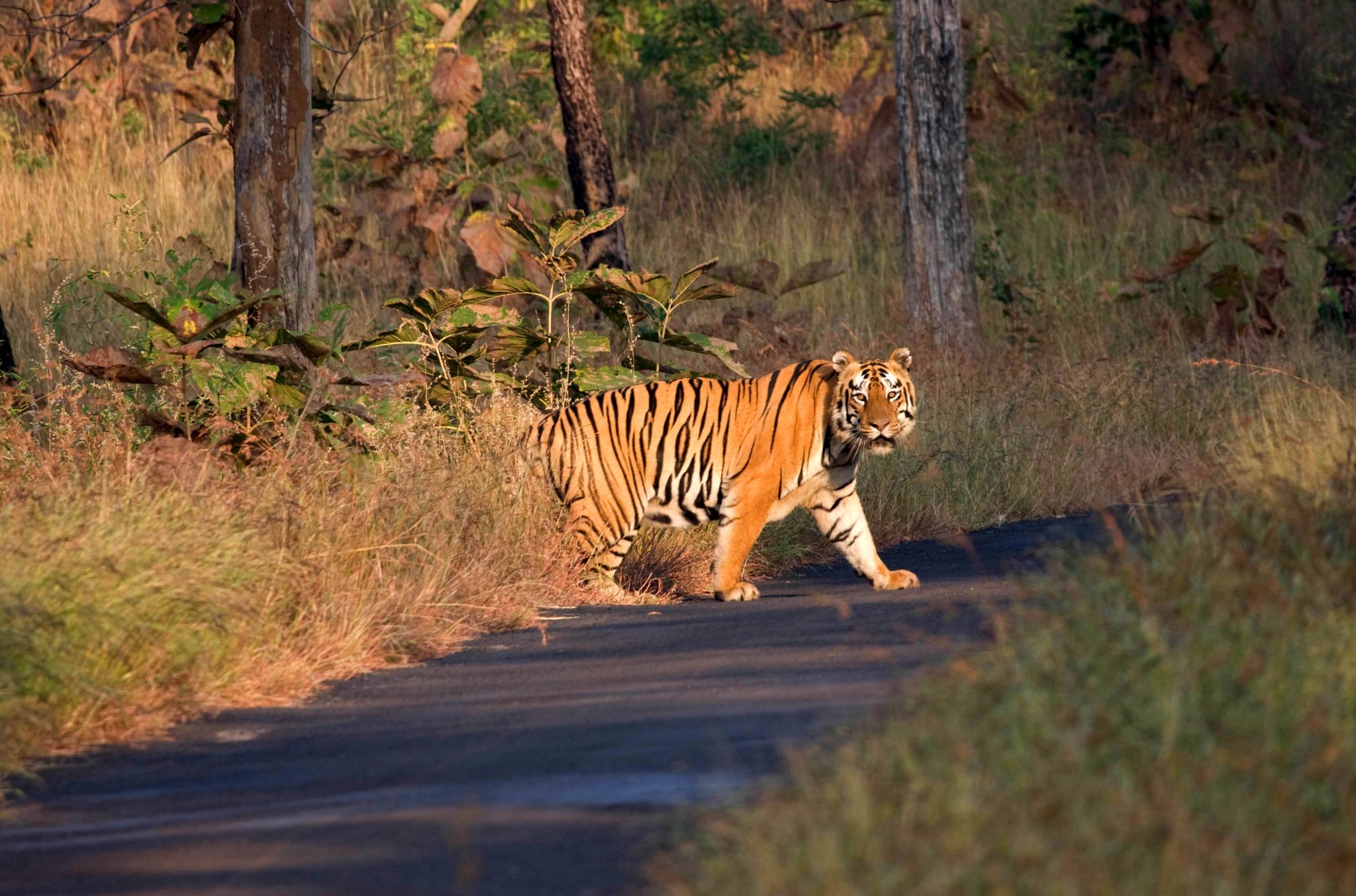 A Tiger Encounter
There is no more heart-stirring moment than one's first glimpse of a tiger in its natural habitat. Visiting two of the finest parks in Central India, this tour is designed for wildlife enthusiasts who long to see a tiger in the jungle.
Tiger Trails, Tadoba
Tiger Trails is sensationally located on the edge of the core zone at Tadoba. Simple air-conditioned en suite rooms provide a comfortable base for visits into the park. The property itself encompasses three waterholes, fitted with camera traps that add considerably to levels of excitement. From the verandahs of the upper-floor rooms, you get uninterrupted views over the adjacent grasslands, where honey badger, gaur (Indian bison), porcupine and sloth bears are regularly spotted.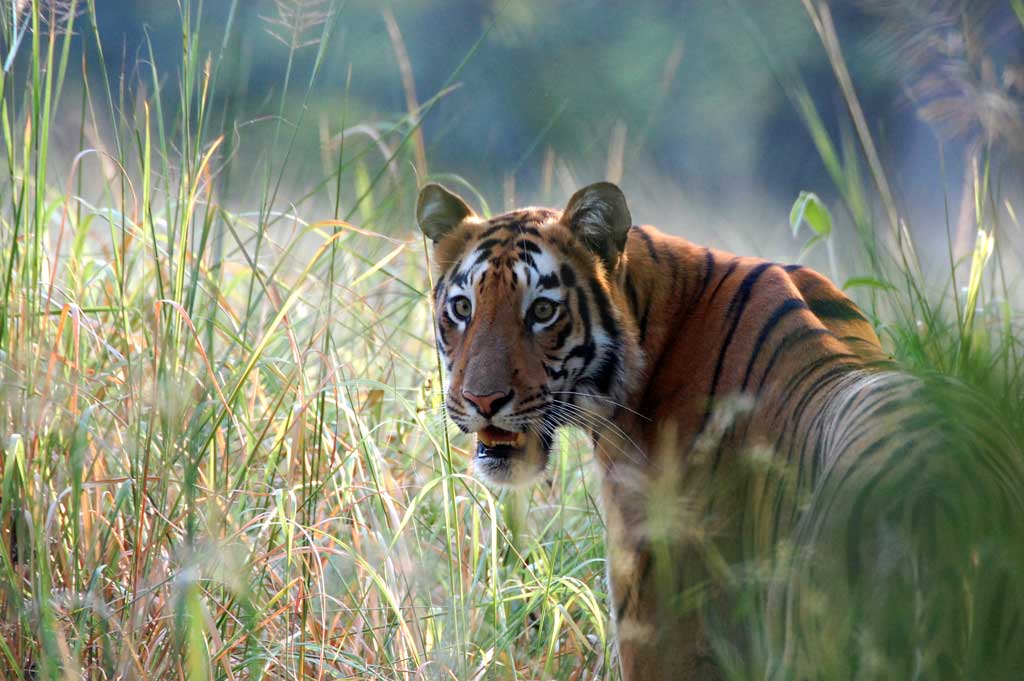 Jawai Leopard Camp
Nowhere else in India boasts the density of leopards as this sublimely beautiful landscape in the lap of the Aravalli Hills, midway between Jodhpur and Udaipur. Stay for three nights and you're almost guaranteed sightings, often at close proximity. The camp itself, set in a sandy plot surrounded by the boulder hills where the leopards prowl, provides a perfect base. The resident naturalists are the real deal – cat-crazy experts who know just where to find these leopards.
Gir National Park
This reserve in western Gujarat is internationally renowned as the last stronghold of an animal that once roamed free across southern Europe, North Africa and Asia, but which now only survives on the Saurashtra peninsula in the far west of Gujarat: the Asiatic lion.
The local maharaja was responsible for setting up the reserve a century ago, after it was realized the local population of lions had been reduced to a mere 15. Today, over 400 inhabit the jungle, grasslands and acacia scrub of the Gir National Park, and good sightings are almost guaranteed.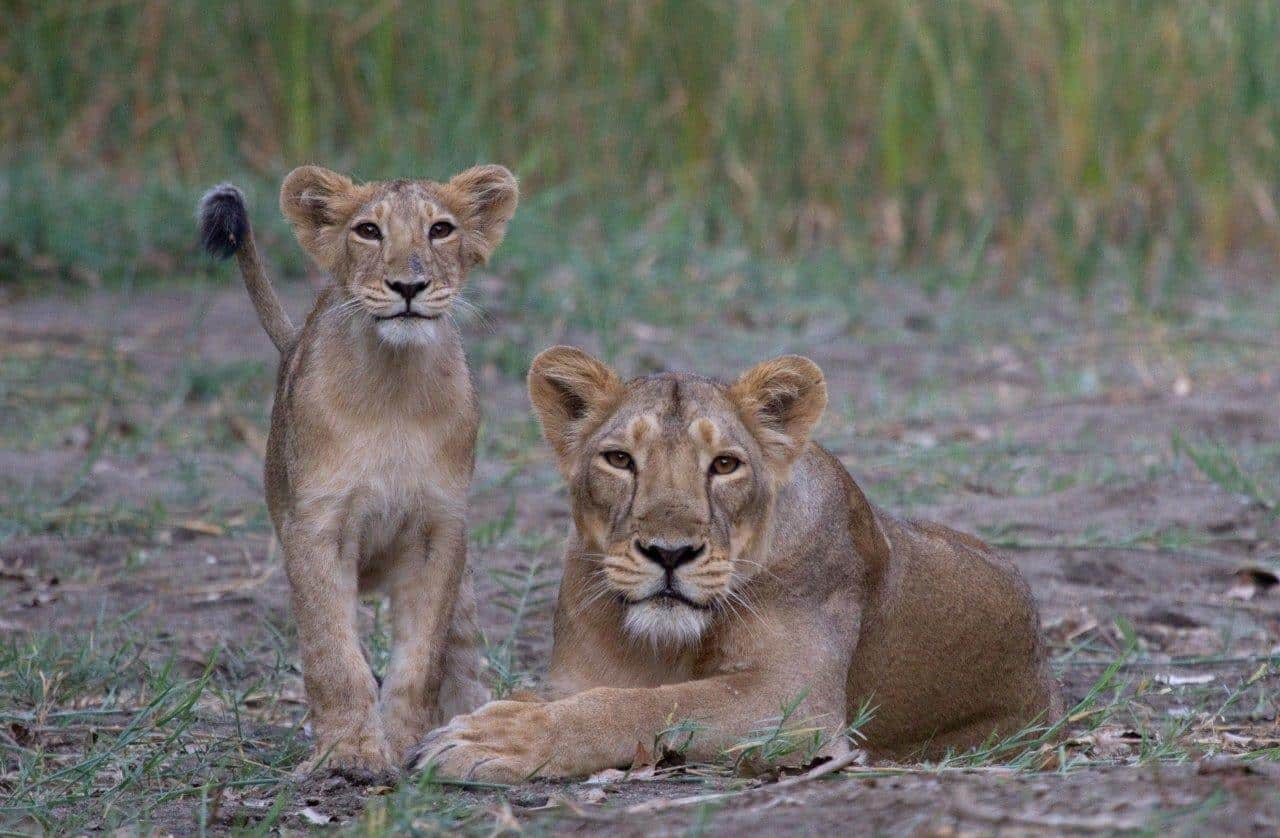 Enjoy every moment of your holiday.  Call us today to book your dream vacation!
01978 754252 ~ sales@lomani.co.uk