Chinese communities around the globe will today celebrate New Year. 2015 is the year of the goat (or sheep!!!).
Those born in 1919, 1931, 1943, 1967, 1979, 1991 or 2003 are indeed goats and may want to dectorate their homes, offices, or even wear the colours brown, red and purple as they are seen as lucky.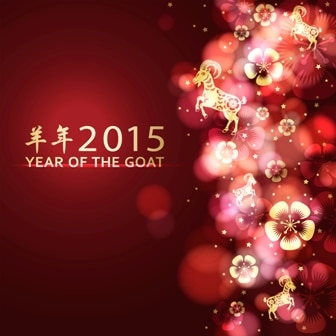 Primroses and carnations are lucky flowers for goats and their luckiest months are August and November.  The numbers two and seven, or even a combination of the two, should also bring luck.
 Whether a goat, dragon, monkey rabbit or any other sign from the Chinese Zodiac, we wish you all a great New Year and let's hope that luck is with you all!!