Belmond Northern Belle recaptures the age of rail travel at its most glamorous. Relive the era of luxury rail travel in comfort and style as you travel through spectacular countryside to exciting destinations, sporting events and some of Britain's best landmarks.
As you sit back in your armchair in the luxuriously adorned carriages, prepare to glide through stunning scenery and indulge in contemporary dishes lovingly prepared by their chefs and served with outstanding wine.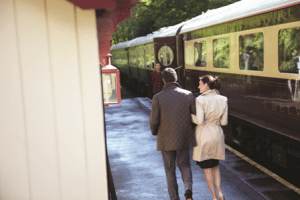 The wide variety of journeys offers something for everyone, whether you wish to enjoy a gastronomic experience, combine your trip with a fun excursion or celebrate a special occasion. A journey on Belmond Northern Belle is a day you will never forget.
With an array of exciting destinations to choose from, and departing from over 60 stations across Great Britain, there is a journey to suit every taste.