Tanzania offers a diversity that few places in the world can match.
From the snow-capped peak of Mount Kilimanjaro to golden sandy beaches & crystal clear waters via some of the best game viewing experiences on the continent, Tanzania has everything you could wish for in an African country.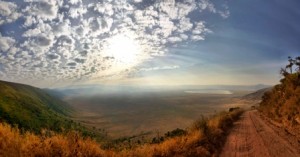 Because of its sheer size it makes sense to think of Tanzania in bite size pieces: the 'Northern Circuit' includes the endless Serengeti, the awe inspiring Ngorongoro Crater, Lake Manyara and Tarangire; in the south of the country you have the massive untamed Selous Game Reserve and Ruaha National Park; in the west there's the remote Mahale and Katavi National Parks; finally there is the Indian Ocean coast and the exotic islands of Zanzibar.
Serengeti simply means 'open space' which is the perfect description of the landscape.  Here is where you can witness the extraordinary annual Great Migration of wildebeest and other grazing herbivores.  Subject to weather conditions and location of your camp, there is often an optional hot air balloon ride available.  You are transferred before dawn to the launch site and, as the sun rises, you float over the savannah watching the animals below.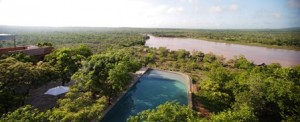 Remote from the more popular National Parks and Reserves in the northern part of the country, the mighty Selous Game Reserve retains the feeling of the true African bush.  South-west of Dar es Salaam the reserve is an unbelievable 55,000 sq km – almost twice the size of Belgium and four times larger than the more famous Serengeti in the north.  Fed by the Rufiji River, the largest river in East Africa, this reserve is home to over 1,000,000 large animals, including half of Tanzania's elephant population.
Zanzibar, lying some 25 miles off the Tanzanian coast, is an archipelago made up of Zanzibar and Pemba islands.  Zanzibar Island (known locally as Unguja) is 60 miles long and 20 miles wide.  It is characterised by beautiful sandy beaches with fringed coral reefs and makes the perfect place to relax after your safari.  Stone Town is the cultural heart of Zanzibar where little has changed over the centuries.  It is a place of winding alleys, bustling bazaars, mosques and ornate Arab houses.
The best time to visit Tanzania is between June and February and the migration is usually at its best in the Serengeti in January/February and June/July.
Call us today to book your 2016 safari holiday….