The Golden State of California  is the third largest state in the USA and is renowned for its endless sunshine, amazing cities, best-in-class theme parks, and of course some incredible natural treasures. Its geographical diversity is the reason why Hollywood made its home in California back in the early 1900s – you really do feel like you could be anywhere in the world. From the beaches, to the wineries, the desert, mountains, valleys, cities – California really does have it all.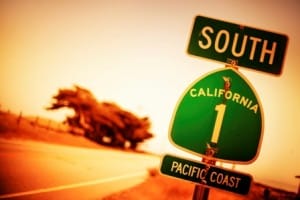 Much of California enjoys a Mediterranean climate, with sunny, warm summers and wet, fairly mild winters, although weather can vary dramatically in each of the state's five main climate zones (coastal, valley, foothill, mountain, and desert). In the winter for example, San Diego can enjoy hot sunny weather while winter sports reign in the Sierra Nevada mountains.  We would recommend Spring or Autumn as the best time to visit as you should then avoid the crowds and increased cost of peak season, plus the weather is very pleasant in these seasons, generally state-wide.
The perfect balance between urban and rural can be found on California's Central Coast. Celebrity residents, world-class resorts, an emerging wine region and a castle are part of the attraction, yet the atmosphere is relaxed and casual as you make your way along scenic Highway One.  Due to this area's unique geography and small towns, it offers some of the most dramatic and rewarding drives. California's central coast wine country has been hailed as the next big thing. Tasting rooms in Paso Robles are some of California's best-kept secrets for wine aficionados. You will also find plenty of California cuisine, thanks to talented chefs.
 Whatever you like to see, do and experience when you're on holiday, California has it!