For more than 170 years, the iconic ships of Cunard have defined luxury ocean travel and today they are recognized as "The Most Famous Ocean Liners In The World" – Queen Mary 2, Queen Victoria and Queen Elizabeth.
Cunard offers legendary voyages including Transatlantic Crossings between New York and Southampton, World Voyages from January to April and a full range of other voyages in the Caribbean and Europe, including the Mediterranean.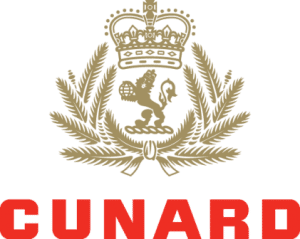 Guests have traveled across the great oceans and to the far points of the globe in unparalleled style aboard these famous liners. The most glamorous names of yesterday and today have made champagne toasts in her salons, waltzed the night away in Cunard's grand ballrooms, savoured grand feasts of the finest flavours in her dining rooms, and whiled away hours immersed in fascinating conversation on decks.
2015 will see some remarkable events in the companies' calendar.  On May 25th all three ships in the fleet will meet in Liverpool to commemorate what was their home from 1840 until 1967.  To celebrate the 175 Anniversary Crossing, the Queen Mary will embark on an Atlantic sailing from Liverpool.  It will depart on the same date as their first ship, Britannia and follow the same route, firstly to Halifax before heading down to Boston before completing its journey in New York.
Cunard delivers exceptional ocean travel experiences with a White Star Service that is legendary, elegant and memorable.  Make 2015 a memorable year for you and contact us about booking one of their exciting voyages.