Early Bird bookings on Expeditions
    
The Antarctic Peninsula is anything but a world of white desolation. Passing huge icebergs in the flat calm of a polar morning will reshape the way you look at your world. Encounter huge whales, rookeries of penguins, and stunning landscapes few have ever witnessed. This expedition will introduce you to the South Shetland Islands and the Antarctic Peninsula.
Zodiac excursions
Lectures and educational programs
11 nights from £4,599pp*
TOUR ONLY
Departures available throughout 2020 and 2021
Vietnam & Cambodia Highlights
Watch the golden sunrise over Angkor Wat temple. Cruise the Mekong, visiting homes and monasteries, and dine on APT's Vietnamese menu designed be celebrity chef Luke Nguyen.
All sightseeing and local experiences
Complimentary home-to-airport transfers by private car
APT Cruise Director & expert local guides
14 nights from £4,840pp*
Fly from London Heathrow
Departures between July and December 2019
Rhythms of the Deep South
From Jazz to Blues, to Rock & Roll and Country this is a journey that is steeped in musical history and full of Southern charm. Costsaver's value tours cover all the essentials, while providing you the building block to tailor your dream holiday. VIP door-to-door transfers available.
5 meals included
3 and 4 star hotels
10 nights from £1,260pp*
TOUR ONLY
Departures available between May and October 2019
California's Great National Parks
    
Groves of giant sequoias frame your path through the Land of Giants and the natural wonders of California, from the inferno of Death Valley to the foothills of the Sierra Nevada. Discover the Majestic Mountain Loop, linking Sequoia, Kings Canyon, Death Valley and Yosemite National Parks as well as Las Vegas and LA.
VIP door-to-door transfers included
13 meals included
3 and 4 star hotels
7 nights from £2,250pp*
TOUR ONLY
Departures available between May and October 2019
Ancient to Modern Essential China
    
Enjoy a sightseeing tour of vibrant Shanghai, then fly to Xian and see one of the world's most remarkable sights, the Terracotta Army. In Beijing you'll see highlights including Tiananmen Square, the incredible Forbidden City and fascinating Temple of Heaven. Discover the Great Wall of China and visit the beautiful Summer Palace to complete this wonderful adventure.
Tour Manager and Local Guide
Free VIP private airport transfers
14 meals: 6 breakfasts, 5 lunches, 3 dinners
Return flights from Heathrow with Air China
7 nights from £1,699pp*
Regional departures available
Departures between April 2019 – November 2020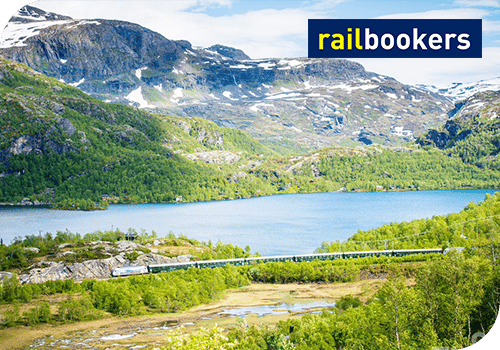 Ultimate Norway in a Nutshell
    
Experience top attractions of the beautiful harbourside city in Oslo. Travel on the Flam Railway, voted the most scenic rail journey in the world. Spend two nights in Flam sightseeing and eating local cuisine. Enjoy an unforgettable boat trip through the UNESCO World Heritage listed Aurlandsfjord. Take a scenic ferry trip to Bergen and spend two days exploring. Return on the famous Bergen line for your final night in Oslo.
Independent Rail Holiday
Save £100 per couple
Sightseeing passes
7 nights from £1,469pp*
Regional departures available
Departures available April 2019 and March 2021