If you are getting married, or know somebody who is currently planning their big day, then the Llyndir Hall wedding fair is taking place this Sunday between 12 noon and 4pm.  We will be there along with some of the other finest wedding suppliers in the region.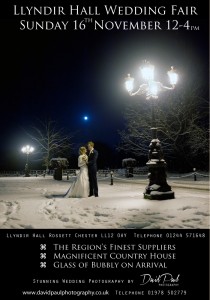 Come along to our stand and have a chat about some fabulous honeymoon destinations.  Make a booking with us following the event and you will receive a bottle of champagne.
We offer holiday consultations at your *home or *work and at convenient times to suit you.  Come and say "hello" make your appointment.  We believe that your honeymoon should be as personal and tailored as your wedding day.
*terms and conditions apply