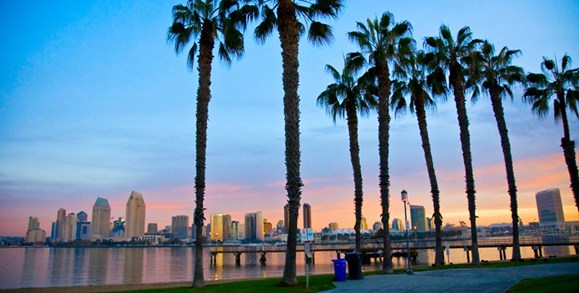 California, Mexico & The Panama Canal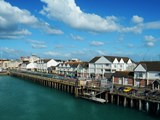 Day 1 – Southampton, United Kingdon
Southampton benefits from a sheltered location, unique "double tides". The port is the busiest cruise terminal and second largest container port in the UK.

Day 5 – Funchal, Madeira, Portugal
Much painted by Sir Winston Churchill, Madeira has been offering the British visitor a warm welcome for three centuries, its famous wine the perfect aid to total relaxation! Located off the coast of Africa, Funchal has a timeless charm, delightfully enhanced by a benign climate that fills this 'floating garden' with the year-round colours and perfumes of subtropical flowers and fruit.
Day 13 – Bridgetown, Barbados
In the capital and cruise port, Bridgetown, there are intriguing signs of its British colonial past while, across the island, you are really spoilt for choice. You can enjoy every watersport under the sun; stunning nature walks and bike rides; or maybe a trip to the uniquely magnificent Harrisons Cave underground complex of caverns, waterfalls, stalactites and stalagmites.

Day 15 – Kralendijk, Bonaire, Netherlands Antilles
Acclaimed by diving enthusiasts for the teeming reefs of its Marine Park, Bonaire is the most preserved of the Caribbean ABC islands (Aruba, Bonaire and Curacao). Bonaire is splashed with natural colour inland too, a coral-tinted beach can be found south of the port at Kralendijk, whose sands are pastel pink, while bolder shades adorn thousands of resident flamingos.

Day 17 – Cartagena, Colombia
This modern and bustling city, seaport and commercial centre still boasts much of its original Spanish colonial architecture. Explore this beautiful and historic city's walled Old Town. Its fortress walls, quaint, narrow streets and balconied houses are all vivid reminders of its former colonialists. The city's numerous monasteries, plazas and noble mansions are significant links to this region's grand past.

Day 18 – Colon, Panama
Colon is the second largest city in Panama, situated on the Atlantic coast at the Caribbean end of the Panama Canal. It was made a duty-free port in 1953 and is the world's largest Free Trade Zone outside Hong Kong. The colourful history of this Caribbean province is shaped by stories of scavenging pirates lurking in these waters, and gold rush 49ers braving the Panama jungles to seek riches in California. Today, tourists are the bargain hunters in Colon, and there is great shopping and savings to be explored.

Day 22 – Acajutla, El Salvador
El Salvador's main seaport, Acajutla, is the exit route for most of the country's exports of coffee, sugar and balsam. Once a Mayan village, it was the site of the Battle of Acajutla between the Spanish conquistador Pedro de Alvarado and an army of Pipiles, an indigenous people. The ruins of the village are near the present-date port and are worth seeing for an insight into Mayan culture.
Day 26 – Puerto Vallarta, Mexico
Puerto Vallarta was sleepy no more; its transformation into an international resort had begun. Then director John Huston chose the village as the location for his film "Night of the Iguana," starring Richard Burton. Puerto Vallarta was sleepy no more, its transformation into an international resort had begun. Today, the city has its own "Gringo Gulch," a haunt of the rich and famous. Travellers are also drawn by its climate, its excellent shopping – which offers great values on leather goods, jewellery, and handicrafts – and mile after mile of palm-lined beaches.

Day 27 – Mazatlan, Mexico
Lying just below the Tropic of Cancer, Mazatlan boasts a superb year-round climate. Sitting on a peninsula at the feet of the rugged Sierra Madre and the Cerro de Neveria, Mazatlan has two distinct types of coastlines – the rocky Pacific beaches and the broad white-sand beaches beloved by visitors. Its beaches and world-class sport fishing quickly turned this once commercial fishing port into one of the world's top resort destinations today.
Day 28 – Cabo San Lucas, Mexico
Situated at the very tip of the world's longest peninsula, Cabo San Lucas calmly watches the cool Pacific Ocean merge with the Sea of Cortez. Once you experience its crystal-clear waters and white-sand beaches, you'll understand why this once-sleepy Baja cannery village transformed into a popular international resort.

Day 32 – San Francisco, USA
One of America's most attractive cities, San Francisco differs from other metropolitan areas in many charming ways. You'll find plenty of picture-perfect moments in this "City by the Bay," with its hilly streets, famous bridges and historic cable cars.

Day 36 – Los Angeles, USA
Los Angeles is a huge metropolis with Hispanic roots and Hollywood glam. San Pedro & Long Beach serve as the ports of Los Angeles and the gateway to the numerous neighbourhoods and districts of "L.A." waiting to be explored. You can find restaurants, shopping and museums, all of world-class calibre. Plus, parks, hiking trails and walking tours, too. And beaches? There's a whole coastline of choices — from Redondo and Santa Monica to the shores of Malibu.

Day 37 – San Diego, California, USA
Known as a place of friendly locals and endless sunshine, San Diego has become one of America's favourite cities. Located in the southwest corner of California, close to the border of Mexico, San Diego has a distinct cross-cultural feel; part sun-drenched Mediterranean atmosphere, part south-of-the-border zest and part quintessential California beach town.
Day 42 – Acapulco, Mexico
One of Mexico's top resorts and a favourite haunt of jet-setters and stars. Acapulco is an international destination alive with gorgeous beaches and non-stop glamour. Discover the city's many local bistros with their cosmopolitan menus and delightful mariachi bands. And if you like to shop, treasures of gold, silver, semi-precious stones and diamond-cut jewellery abound at the many handicrafts markets and elegant boutiques

Day 45 – Puntarenas, Costa Rica
To Spanish explorers, the rumours of gold and vast riches could only mean that this section of Central America was the Costa Rica, the "Rich Coast." Hailed as the Switzerland of the Americas, Costa Rica occupies a unique position, lying between two oceans and two continents. On both coasts, tropical rainforests rise to the mountains of the interior, many of which soar over 13,000 feet above sea level. In the west, a seemingly endless succession of brown-sand beaches forms the nation's Pacific coast. Puntarenas is your gateway to Costa Rica's wonders and to its capital city of San Jose.

Day 47 – Panama Canal, Panama
Considered by many to be the eighth wonder of the world, it's not surprising that travellers across the globe aspire to one day witness this marvel of engineering up close. The result of several nations' historic efforts, a Panama Canal cruise is truly a once-in-a-lifetime adventure, best experienced by sailing through on an unforgettable cruise. Whether you appreciate the miraculous engineering that went into the making of the Panama Canal or the thrill of cruising a historically significant region of the world. The massive locks control the level of water in the Panama Canal enabling ships to pass through this 51-mile "water bridge". This entire trip takes about nine hours. Ships are lifted and lowered a total of 170 feet as they pass from the Caribbean to the Pacific, crossing over the Isthmus of Panama and straight through the Continental Divide.
Day 49 – Oranjestad, Aruba
Aruba is the Caribbean, but with a charming rugged edge. Brightly coloured houses, vibrant street life and a distinct buzz in the air, are all part of the experience when you visit the Schooner Market and watch merchants sell exotic fruit and fresh fish direct from tiny boats. Keen golfers should take a tip and reserve a round at the Tierra del Sol course.

Day 51 – Philipsburg, St Maarten, Netherlands Antilles
The French and the Dutch signed a treaty in 1648 that divided the island between them. The two sides have distinct cultural characteristics and they spell the island's name differently, but it's their differences that add to the charm of this Caribbean hideaway – not to mention some of the most amazing cuisine in the world.

Day 58 – Ponta Delgada, Azores, Portugal
Surrounded by the blue Atlantic, the Azores bring you a chain of nine spectacular islands that will capture your senses like few other places can. Often described as the tip of the lost continent of Atlantis, this picturesque countryside is incredibly fertile and supports a dazzling variety of flowers and natural vegetation. The warm climate and ample rainfall sustain a bustling agriculture that often brings farmers three or four crops per year.

Day 61 – La Coruna, Spain
With La Coruna's impressive and extensive history, visitors are often surprised at how modern the city is. It was from here that, in 1588, Spain sent its "invincible" Armada sailing. A year later, Sir Francis Drake sent those ships scrambling, burning most of the city just for good measure. In the process, La Coruna lost all of its Roman antiquities, including the Torre de Hercules, the present day monument was totally covered over by brick. The city does, however, still offer incredible vistas, situated as it is on an outstretch of land blanketed on each side by the sea.

Day 63 – Southampton, United Kingdom
Southampton benefits from a sheltered location, unique "double tides". The port is the busiest cruise terminal and second largest container port in the UK.
Enjoy every moment of your holiday.  Call us today to book your dream vacation!
01978 754252 ~ sales@lomani.co.uk