In conjunction with a fabulous USA specialist tour operator, we would like to introduce you to motorbike tours in the USA.
If riding a Harley Davidson has always been on your 'bucket list' then we have the perfect itineraries to offer you.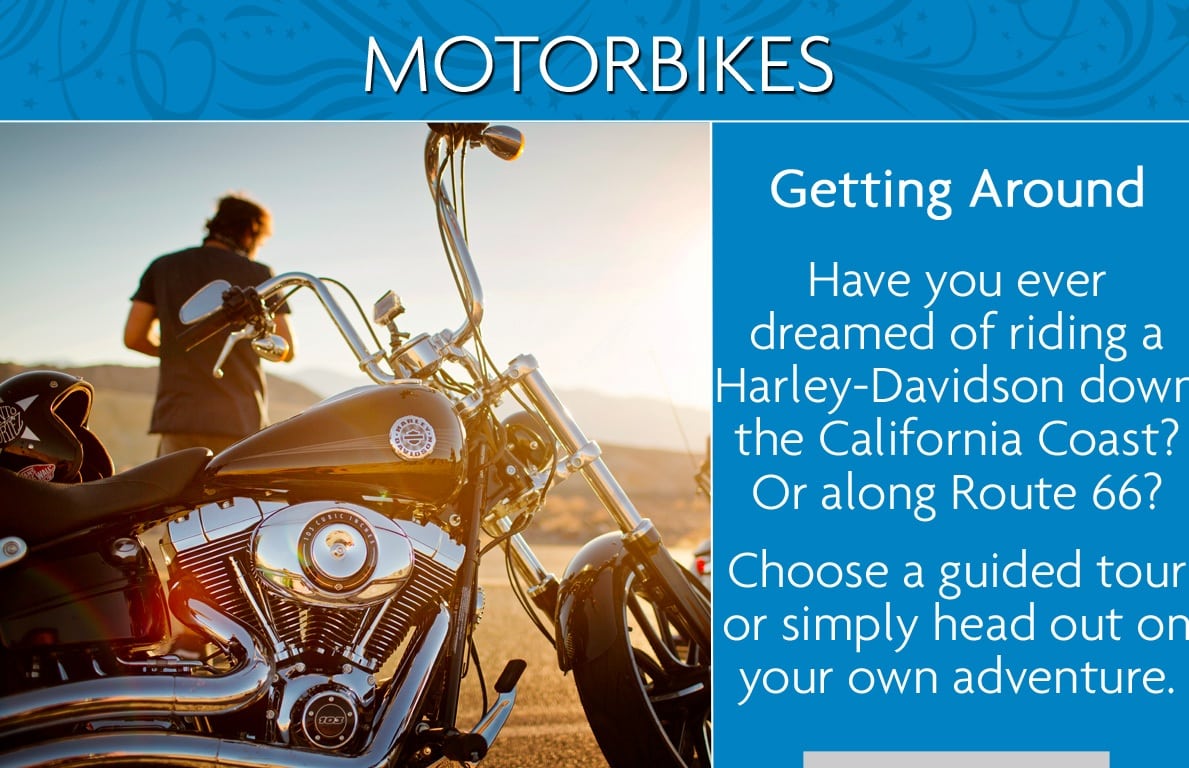 Feeling revved up at the thought of such an amazing holiday experience? Then call us to book – we promise a smooth road ahead!!