This year, my other half celebrated a big birthday but what do you get the man who has nearly everything?
After years of listening to him praise the genius of Señor Lionel Messi , and hearing his comments of how much he would like to one day be able to appreciate his footballing skills by watching him in a live game, my decision was easily made!
Destination: Barcelona
But what about our 8 year old son who was coming too and what will prevent us parents having to listen to the usual cry of "I'm bored!" every few minutes? What a challenge this holiday this trip posed;  I needed to get it spot on for all three of us!
When: Easter weekend
School hols and FC Barcelona have a home game – result!
Flights: Ryanair
I hadn't flown from Liverpool airport for many years and wanted to see the changes that had been made.  I had never flown Ryanair and curiosity, combined with the fact that they also offered the best flight times and airfares, got the better of me – sorted!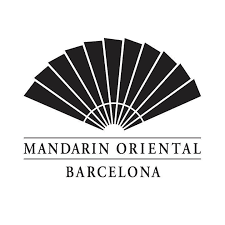 Hotel: Mandarin Oriental  
Now for anybody that knows me well, my holiday indulgence is a lovely hotel, well perhaps 'luxury' would be nearer the mark!   Knowing that the boys might like a pool and the weather may not be warm enough to swim outside in April, I had to source a property that ticked all of the boxes.  The Mandarin Oriental was not only in a superb location for exploring the city, but it had a small indoor spa pool that children could use with their parents if they were hotel guests – booked!
The match tickets were released three months before the date of the game.  Due to indecision on my part, I lost out on booking the tickets directly with the club as their allocations sold out quickly..  panic!  I immediately emailed the hotel directly and the concierge speedily replied with a map of the Nou Camp stadium seating and prices for the various seating options.  Seats were then secured on the half way line – phew!
Nearer to our travel date, I advance booked for a 72hr Barcelona city transport pass, a hop-on, hop-off tourist bus tour of the city and, a local guide who can also teach children how to cook a three course Spanish meal, with sangria for the parents to sip on whilst observing little hands doing the catering for a change (a winning formula!).
The final preparations before travel were to arrange the airport parking and, more importantly, to source some fabulous restaurants, and in particular those catering for the locals so that we could not just dine as tourists but also as a local.
If you would like some tips on Barcelona city breaks, hear about a surprise or two, restaurant suggestions and a close up of Mr Messi, then keep an eye out for my next blog!
Lynne x