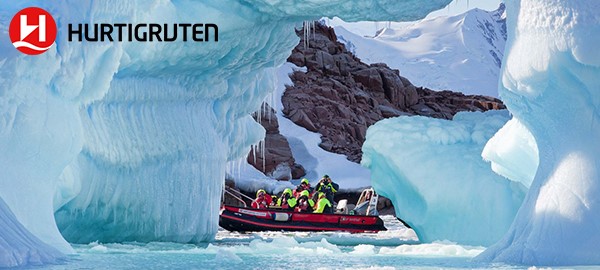 Sail the Beautiful Norwegian Coast
Over 12 days you'll cover 2,500 nautical miles of Norway's raw coastal beauty. You'll have the chance to visit all 34 ports northbound and southbound and cross the Arctic Circle twice. When travelling along the Norwegian Coast in the summer months you will also experience 24-hour daylight and the Midnight Sun.
When you book before 30 March 2018, you will also receive two free excursions and an upgrade to à la carte dining!
11 nights from £1617pp*
Departing 1st Apr – 30th Sept 2018
On a Full Board basis
Regional departures available
Amsterdam to Spitsbergen – Historic Sportman's Route
Voyage from the heart of Arctic wilderness to the heart of Europe. Hurtigruten's classic Sportsman's Route has been modernised to offer unforgettable scenery in the fjords, as well as a crossing of the Arctic Circle. Explore the remote Bjørnøya and the realm of the polar bear under the magical Midnight Sun on our High Arctic adventure, before making your way along the Norwegian coast to Vibrant Amsterdam.
New ship and new route!
13 nights from £2,817pp*
Departing 2nd Aug – 19th Sep 2019
On a Full Board basis
Regional departures available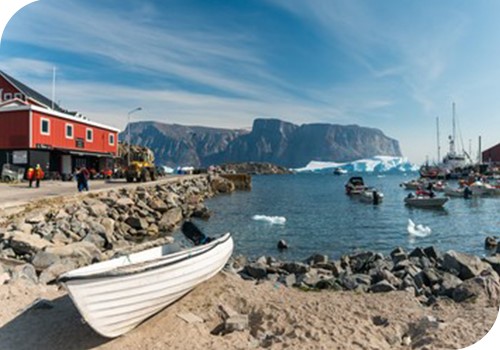 Midnight Sun Exploration to Thule
Feel the power of nature in the Arctic. See the Greenland Ice Sheet, which stretches 1,500 miles north, covering up to 80% of Greenland.
Explore the stunning west coast and settlements such as Dundas and Siorapaluk – the northernmost natural communities in the world – and touch an iceberg with your bare hands in Ilulissat Icefjord.
£1000 off!*
16 nights from £8,665pp*
Departing 30th Jul & 14th Aug 2018
On a Full Board basis
Regional departures available
Adventure to Antarctica
Embarking on an expedition to Antarctica with MS Midnatsol is sure to rank among the most exciting things you'll ever do: exploring the most remote place on earth. Antarctica stands as the last unexplored land on the planet.
With daily landings and small boat cruising through iceberg-rich waters, you will have many opportunities to get up close to the wild wonders of the White Continent.
£500 off*
14 nights from £3,624pp*
Departing 6th Nov – 9th Dec 2018
On a Full Board basis
Regional departures available
To find out about any of the great offers available – or to enquire about any other holiday requirements contact Lomani Luxury Travel today.
01978 754252 ~ sales@lomani.co.uk